This Sassy Bride's Dance Moves Will Make You Groove
Who can forget modern era bride of Baar Baar Dekho- Katrina Kaif's dance step on Kala Chashma song!! Here is the real time Kala chashma bride who rocked at her wedding. When we heard Indian bride, an image of a girl appear on our mind who is looking at ground and walking slowly and Indian brides are supposed to be quite, graceful and shy on their wedding day but this sassy bride broke the idolum and set up new trend.
Nowadays brides like to enjoy on their special day and of course they should. This is the time when they enter into a new life and when they should enjoy their day with full excitement and dance to make the most of it.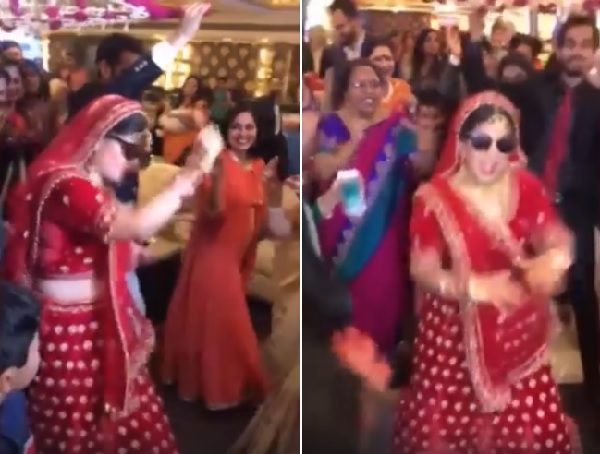 Bride is center of attraction and everyone who attends wedding pretty much excites about not only her attire and also her entry appearance. Earlier, we have seen Bipasha Basu who entered the venue in an off-beat style and everyone admired her. Some other brides were also seen on a bike.

Here the video featuring a beautiful bride who is enjoying her day by dancing on bollywood tracks and truly making her day, big day of her life.

Guests are also looking groove with her dance moves and love the bold and real side of her. She is the perfect example of modern brides, who instead of pretending to be shy, making their wedding day memorable for themselves, families and also guest.

Click here to watch the video directly on Facebook.

By: Anurag Panchal