Sonu Ke Titu Ki Sweety And Welcome To New York: Read the Review before rushing to the theatre
Today is the release date of two new Bollywood films Sonu Ke Titu Ki Sweety and Welcome To New York.
SKTKS is the comedy installment from the actors and director of Pyaar Ka Punchnama whereas, Welcome To New York brings many big Bollywood personalities on the single stage. As the two movies released on the same day, you must know which movie is worth watching. Let's check it out.
Sonu Ke Titu Ki Sweety review:
Luv Ranjan's  directed movies have always been loved by the audience. We have seen the modern romance in Pyaar Ka Punchnama and even got a bigger surprise in the sequel. Now Sonu Ke Titu Ki Sweety brings an interesting love triangle. You don't know who is actually the "Kabaab mein haddi" here, Sonu or Sweety?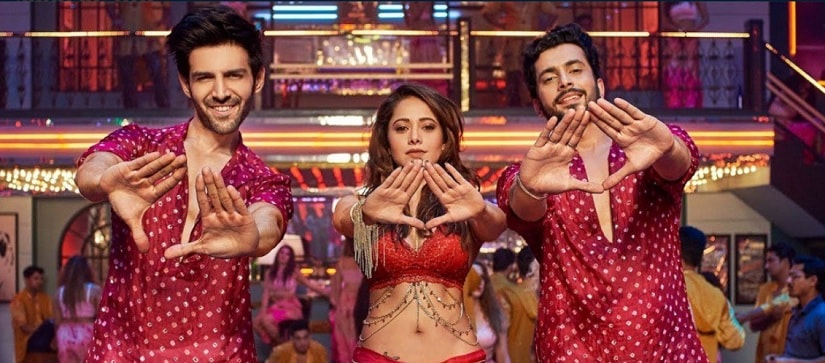 Story and screen play
SKTKS is the story of the Titu (Sunny Singh) who is a bit of a rich mithaiwala's son who falls in love with every human being in a skirt. The shorter the skirt the better to choose. It takes Titu's BFF Sonu (Kartik Aryan) to rescue Titu from his devastating relationship crises time and again. Clearly, this is a bromance of extraordinary intensity and Kartik and Sunny plays the brothers-born-from-different-mothers with a vicious reliability never allowing gay implications color their friendship.
Now Titu decides to marry to Sweety and Sonu finds her "too good to be real" and senses something fishy. Here sonu's journey starts to save the life of his brother Titu. Indeed, this is not a love triangle. Nushrat Bharucha's deftly performed Sweety confesses at one point she is not the heroine but the villain. So does she get her hero or does she get her comeuppance?
If you are expecting that the repetitive modern love might bore you in the theatre, then you must know its all about the direction of Luv Ranjan that manages to make it interesting again.
Direction and Performance:
Kartik Aryar is undoubtedly soul of the film and will be loved by the audience again. His dialogue delivery will burst out the hall into laughter. Sunny Singh is naturally good and Nushrat Barucha looks gorgeous and will make space in your heart with her performance.
Alok Nath is all set to surprise you with his "unsanskari" character. Direction is too good and this is another terrific entertainer from Luv Ranjan's direction. Overall the movie keeps you entertained throughout and is all worthy to watch even twice.
Rating: 3.5/5
Welcome To New York
Diljit Dosanjh, Sonakshi Sinha, Karan Johar, Riteish Deshmukh, Aditya Roy Kapur, Boman Irani, Rana Daggubati and big names starrer Welcome To New York was made in comedy genre. The film must have been enjoyable for the team and makers intended to be the same for the audience.
Story and Screenplay

The plot of the movie is an extremely popular award function where are these stars have appeared.

Diljit Dosanjh is a recovery agent, whereas Sonakshi Sinha is a fashion designer. They attend the function for a special task assigned to them, but the things start going oddly when they land in New York for it. The story of film is shallow and don't expect anything from it.

The screenplay is another part that has taken way too much liberty of the genre. The writers did not focus on the script, thus the story irritates you over the time. However, some moments in the movie will make you laugh, but do not expect more from it.

Performances and Direction

The direction is pretty average. Big names are in the movie thus the expectation from the movie also raises, but on the sad note no one is upto the mark. Diljit plays the character average, Sonakshi is unimpressive. Karan Johar is seen to entertain only in some parts and there is no need to say about  others.

Overall, Welcome To New York is a dull and not worthy to watch unless you can enjoy a anything.

Rating: 2/5

By: Anurag Panchal