Kareena Kapoor is one of the bollywood queens who surprised us with the great body transformation. Bebo's look from Tashan was appreciated by one and all. Her curvy to size-zero figure became trendy among girls. However, everyone had thought that her sexy and slim body will be lost post pragnency but again she has given us nail bitting moment when she walked at Manish Malhotra's show. Now she is flaunting her fit body in Veere Di Wedding promotions.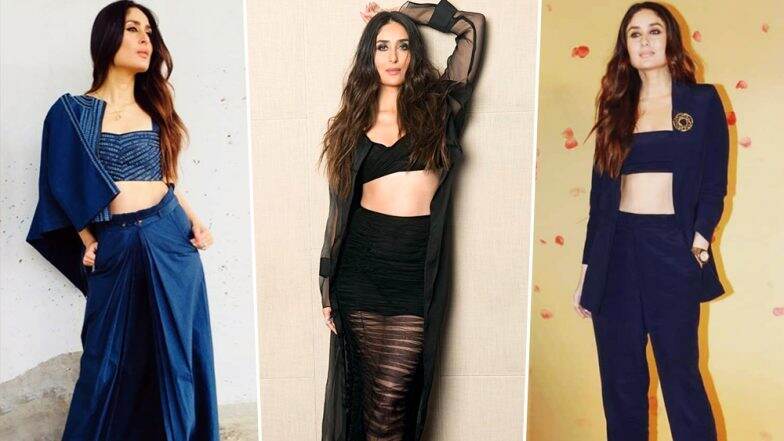 Now everyone is wondering what is the magic behind it? But we are going to reveal the secret here.
First of all you must know Kareena is fitness-freak. She got her body back because of all the workout sessions and diet plan. Kareena's fitness regime consists of yoga, exercise, and various nutritional diets.
Kareena gives credit to her diet for the curvaceous and sexy figure as she believes exercises do not control the weight loss by themselves.
What is the diet of Kareena?
She starts her day with milk or juice. She maintains a vegetarian diet all along that includes:
A breakfast of bread slices, soya milk with paranthas, muesli cheese.
A lunch with chapattis, dal and greens with soup.
Snacks- fruits and protein shakes.
Dinner with chapathis, dal and veggies.
6-8 glasses of boiled water every day.
She strictly avoids rice.
Soya milk and nuts are an important part of her diet.
Add green vegetables like fenugreek, spinach and broccoli.
She takes her meals after every three hours without fail. The food you take does not longer give you energy but convert into fat, thus it is prefer to take meals in every three hours of gape that keeps you energetic and healthy throughout the day.
Kareena Kapoor workout routine:
Kareena's workout routine is a mix of yoga exercise, dance and cardio exercise.
Every day she works out for three hours without any falls.
Yoga helps her body to restore the energy and she does Ashtanga yoga and power yoga regularly.
The three hours of daily workout routine include cardio and cycling.
Weight training also an important part to maintain her weight.
By: Anurag Panchal