The entire industry is shocked by the sudden demise of legendary actress Sridevi. The loss is insuperable for her family, especially her teenage daughters Janhvi Kapoor and Khushi Kapoor. The two have been staying strong and everyone's heart goes out to them. Janhvi Kapoor is all set to debut in the Bollywood with her first debut movie Dhadak. Sridevi was also seen sometimes on the sets of Dhadak. Sridevi wanted to see her rise as a star, but she left her before Janhvi's debut movie. However, Janhvi showed her brave part and resumed the shooting of her film. Alike her mother, Janhvi also dedicated to her work. She was seen filming an intense scene before she took off to Chennai for Sridevi's final rites.
Last evening, the two star kids were spotted at the airport where Janhvi looked knocked down post visiting Sridevi's hometown for the final prayers. On her way back home, she was seen holding her sister's hand. Now Janhvi take the lead and was spotted at the gym for the first time after her mother's demise.
Check out the pictures: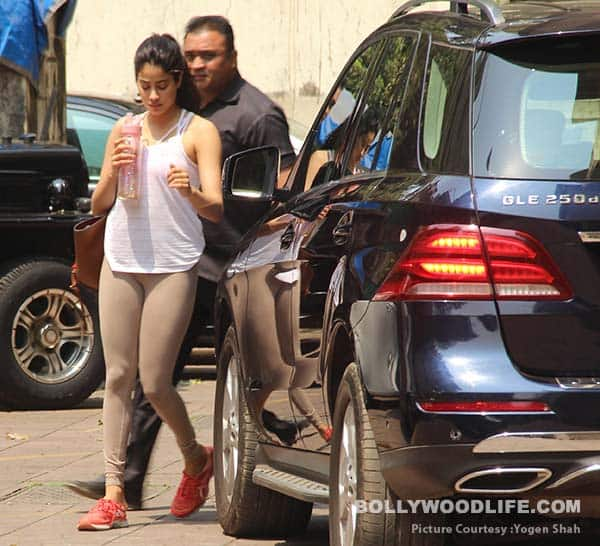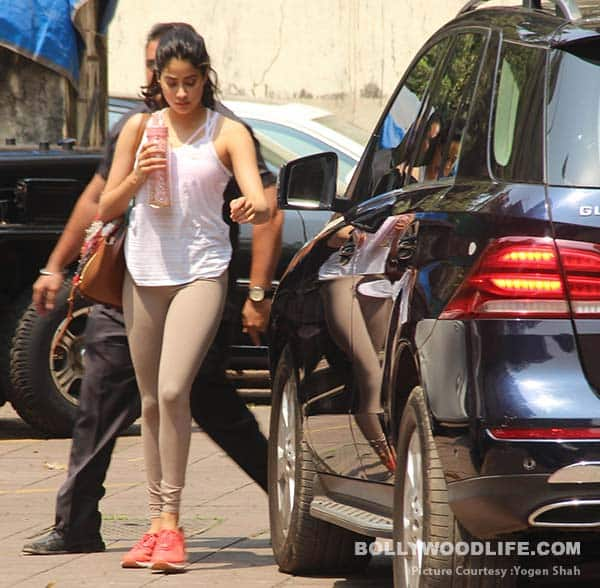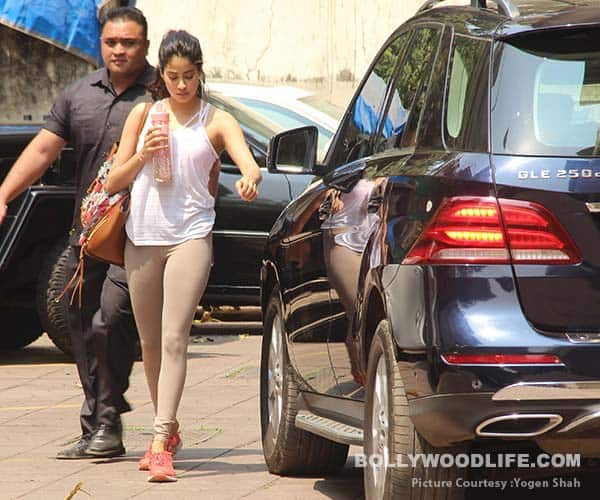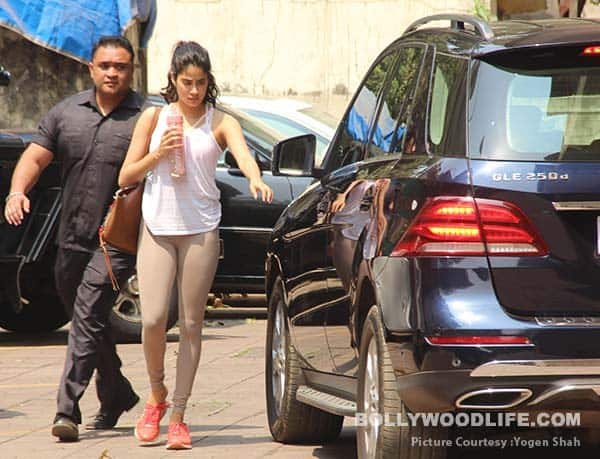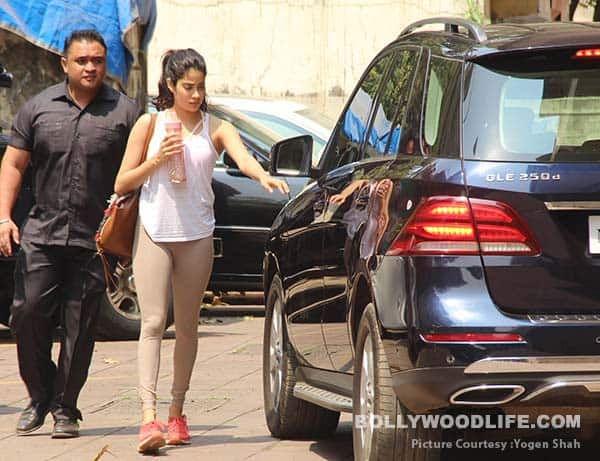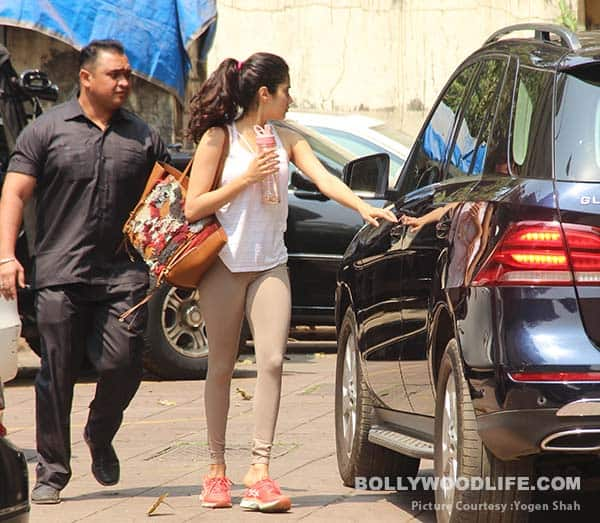 While it was expected that she would be distracted on the sets of the film, but Janhvi was fully focused on completing her shots. According to sources, "Janhvi was very focused and nothing distracted her on the sets. The first scene she shot yesterday (March 08) was really intense and dramatic, but she nailed it in one go. In fact, everyone was so impressed with her act and her focus that they cheered for Janhvi as soon as she completed the shot." Meanwhile, Karan Johar also strictly instructed everyone on the set that no one can disturb her and is completely taking care of her.